Business Development Representative | DACH | German & English Speaking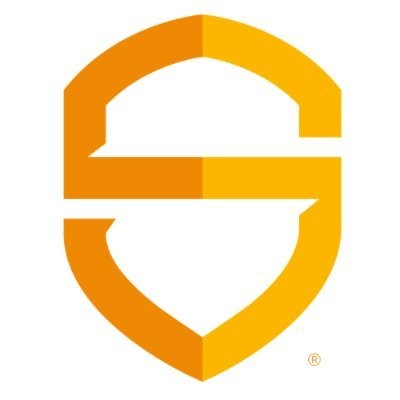 Secure Code Warrior
Sales & Business Development
London, UK
Posted on Thursday, March 23, 2023
Our mission at Secure Code Warrior is to make the digital world safer by helping companies secure their software through developer-driven security. In a nutshell, Secure Code Warrior gives developers the skills to write secure code. Our learning platform is the most effective secure coding solution because it uses agile learning methods for developers to learn, apply, and retain software security principles. Over 600 enterprises trust Secure Code Warrior to implement agile learning security programs, deliver secure software rapidly, and create a culture of developer-driven security.
To make our mission possible, we've brought together individuals passionate about software, security, connection, and collaboration. We are a venture-backed, global remote-first company with offices in Australia, America, Belgium, Iceland, and the United Kingdom.
You'll work within a Global Team of Business Development Representatives supporting a regional Account Executive and in tandem with our marketing team, to scale our business into territories across the DACH region.
You will be a critical part of our new customer acquisition strategy, ensuring the continued growth of our footprint in the market. Our team works across all levels of a prospect's organisation to understand their business objectives and help them understand how SCW can help empower developers to build secure code from the start.
What will I do?
In partnership with Account Executives (AE), develop lists of target prospects for outreach.
Identify potential prospects, and transition qualified lead to AEs for further follow up.
Make a great first impression with prospects by demonstrating strong knowledge in cyber-security, SCW, and our competitors
Represent our brand and vision at conferences, events, and industry meetups creating and developing interest in SCW.
Speak with key executives/buyer personas/positions to create and develop interest in SCW.
Responsible for pipeline growth and forecast accuracy in accordance with expectations set by sales leadership.
What are we looking for?
1 - 2 years' experience in a B2B position with an emphasis on sales or sales development.
Ideally has experience across DACH territory.
Can confidently and fluently speak both of the following languages: English & German
A proven history of quota over-achievement.
Ability to uncover customer and developer needs and effectively differentiate how SCW will help.
You're an excellent communicator with a high emotional IQ. You strive to be articulate and empathetic in your interactions. You have a way with words—you can write a great email and carry on a good conversation.
You are a team player who values outcomes—you are someone who is driven to succeed both as an individual but also as a team.
You are hungry, self-directed and motivated when it comes to problem-solving and working on multiple leads at once.
Working with team members in different time zones will be the new normal for you, so being able to stay determined, even when the answers aren't in front of you, is essential.
You're joining us at an exciting stage in our journey, and are key to our future success. You'll have the opportunity to create impact, deliver on your ideas, and use your spark; experience and expertise to help us live long and prosper.
Warriors have full flexibility. We appreciate that you'll do your best work when you're rested and energized. With our business operating globally, there's no 9-5 grind at Secure Code Warrior. You're encouraged to work the days, times and in the way that suits your best. We also offer generous leave and work from home options so you can make work work for you.
We're a tight-knit team that values humility, diversity, giving back to the community and to each other. Giving back is key to being a Warrior, and we do what we can to make the world a little bit brighter as we work to make it more secure.
Diversity. Inclusion. They're more than just words for us. They're the hard-and-fast principles guiding how we build our teams, cultivate leaders and create a company where every single person feels safe and celebrated. We have a global, multicultural following—we want to reflect that inside our walls and ensure people come as they are, we like it that way!