Principal Product Management Leader - APAC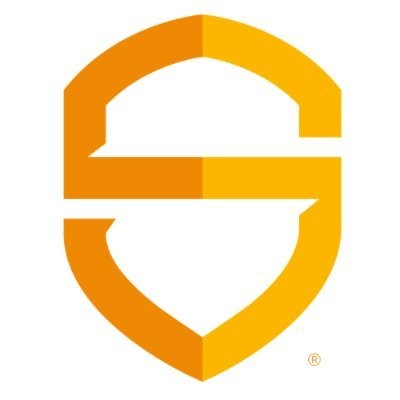 Secure Code Warrior
Product
Sydney, Australia
Posted on Friday, May 26, 2023
Our mission at Secure Code Warrior is to make the digital world safer by helping companies secure their software through developer-driven security. In a nutshell, Secure Code Warrior gives developers the skills to write secure code. Our learning platform is the most effective secure coding solution because it uses agile learning methods for developers to learn, apply, and retain software security principles. Over 600 enterprises trust Secure Code Warrior to implement agile learning security programs, deliver secure software rapidly, and create a culture of developer-driven security.
To make our mission possible, we've brought together individuals passionate about software, security, connection, and collaboration. We are a venture-backed, global remote-first company with offices in Australia, America, Belgium, Iceland, and the United Kingdom.
Secure Code Warrior is seeking a technical Principal Product Management Leader in Australia. In this pivotal position, the successful candidate will be responsible for crafting an innovative vision, formulating a comprehensive strategy, and devising a detailed roadmap for the cross-product, developer platform, and integrations offerings.
As a Principal Product Management Leader, you will play a crucial role in shaping the future direction of our product by leveraging your exceptional technical acumen and profound expertise in product management. You will be entrusted with understanding the intricate technical aspects of our offerings, providing strategic leadership, and driving growth in these critical areas.
What You Will Do
Driving the vision, strategy, and roadmap for Integrations
Meeting with customers, prospects, and internal stakeholders like Customer Success, Technology Alliances, and Sales teams to drive innovation in your domain.
Assessing the partner, competitive, and market landscape to inform decision-making
Determining, developing, measuring, and analyzing metrics to drive insights and inform the roadmap
Working collaboratively with engineering, design, product, product marketing, and other functions to define work and go-to-market activities.
Driving the improvement and execution of themes, features, processes, and initiatives to improve user engagement and experience.
Providing leadership to cross-functional teams and direction to the enterprise in long-range strategic planning to address complex business issues.
Evangelizing the product both internally and externally, shepherding products through the development process, advocating, and storytelling to achieve the best outcomes.
Providing day-to-day leadership to a distributed team
Contributing to scaling a great product team that values collaboration, meaningful work, diversity, equity, curiosity, and impact
What You Will Bring
A minimum of ten (10) years of experience as a technical Product Manager or co-founder with demonstrated experience with Enterprise SaaS Platform capabilities, API strategy, developer ecosystems, and integrations
8+ years of experience successfully building and shipping technical products
Must have software engineering or equivalent technical experience
Previous experience in a successful early-stage company.
Strong understanding of web and mobile technologies and industries.
The ability to build and maintain rapport with highly skilled engineering teams.
Demonstrated ability to create and manage technical roadmaps to ship products on time, and within scope.
Excellent leadership skills and superior interpersonal / communication skills make you an effective collaborator at all levels in cross-functional teams.
An ability and interest to collaborate with those in other time zones.
Technical Skills
Strong Technical Background: In-depth knowledge of technology stacks, software development principles, and coding languages relevant to the product domain. Ability to engage in technical discussions, understand complex technical concepts, and effectively communicate with engineering teams.
Technical Project Management: Managing complex technical projects, coordinating cross-functional teams, and overseeing the development lifecycle. Ability to plan, track progress, and manage dependencies to ensure timely delivery of technical initiatives.
Technical Documentation and Communication: Experience in creating comprehensive technical documentation, user guides, and API specifications. Ability to effectively communicate complex technical concepts to both technical and non-technical stakeholders.
You're joining us at an exciting stage in our journey, and are key to our future success. You'll have the opportunity to create impact, deliver on your ideas, and use your spark; experience and expertise to help us live long and prosper.
Warriors have full flexibility. We appreciate that you'll do your best work when you're rested and energized. With our business operating globally, there's no 9-5 grind at Secure Code Warrior. You're encouraged to work the days, times and in the way that suits your best. We also offer generous leave and work from home options so you can make work work for you.
We're a tight-knit team that values humility, diversity, giving back to the community and to each other. Giving back is key to being a Warrior, and we do what we can to make the world a little bit brighter as we work to make it more secure.
Diversity. Inclusion. They're more than just words for us. They're the hard-and-fast principles guiding how we build our teams, cultivate leaders and create a company where every single person feels safe and celebrated. We have a global, multicultural following—we want to reflect that inside our walls and ensure people come as they are, we like it that way!